Design Development of Environment and Facilities for Disabled Workers in Department Stores and Large Wholesale-Retail Businesses: A Case Study of Mahatai Foundation
Soraj Pruettikomon

1Department Of Industrial Product Design, Faculty Of Architecture and Design, Rajamangala University of Technology Rattanakosin,
Keywords:
Disabled persons, workplace facilities, work environment, universal design, work efficiency, Mahatai Foundation
Abstract
         The purposes of this research were: (1) to identify needs of disabled persons and their obstacles at work, (2) to develop workplace facilities to increase the work efficiency of disabled persons, and (3) to evaluate the effectiveness of the designed workplace facilities for disabled persons. The design development of the workplace facilities was targeted at two types of disabilities--physical disability and vision impairment. The researcher used a triangulation method combining questionnaire, semi-structured interview and observation to validate the obtained data. Three research instruments yielded data for product development process using the principle of Universal Design. The designed facilities were trialed with disabled workers at Mahatai Foundation in Chonburi Province.  The results revealed that disabled workers were able to working cooperatively with others but they needed suitable facilities in appropriate working environment. The results on the newly developed workplace facilities supported work efficiency of disabled workers. They were able to use the facilities quickly with a good motivation at work. The newly designed facilities proved reducing risks at accident during working time.
Keywords: Disabled persons, workplace facilities, work environment, universal design, work efficiency, Mahatai Foundation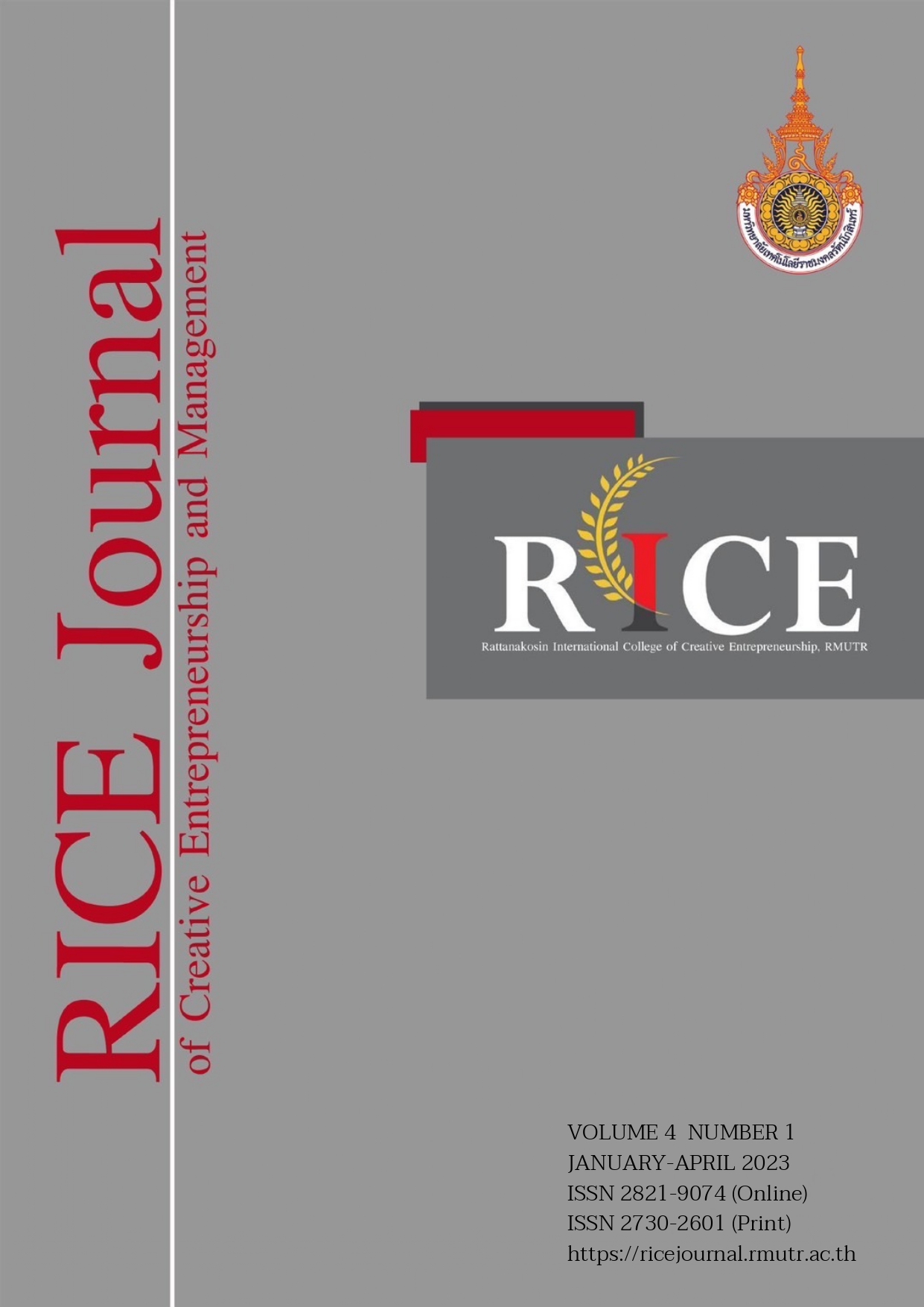 How to Cite
Pruettikomon, S. (2023). Design Development of Environment and Facilities for Disabled Workers in Department Stores and Large Wholesale-Retail Businesses: A Case Study of Mahatai Foundation. RICE Journal of Creative Entrepreneurship and Management, 4(1), 27-47. Retrieved from https://www.ricejournal.net/index.php/rice/article/view/77